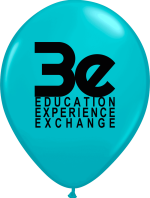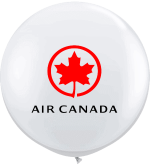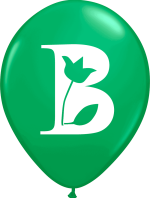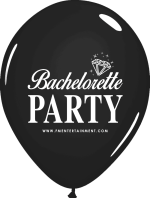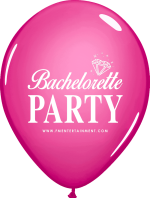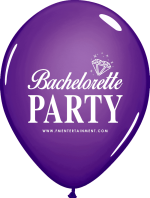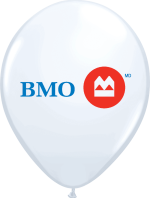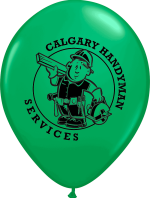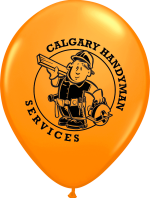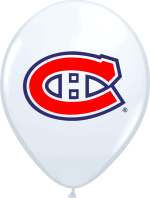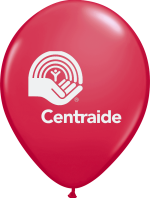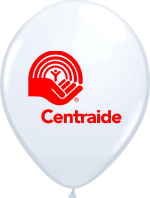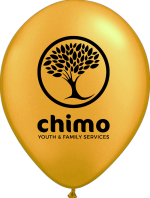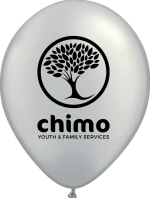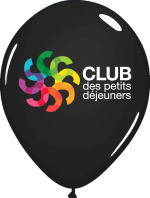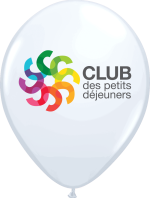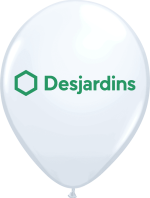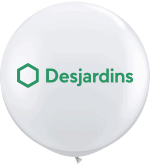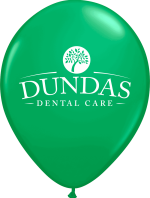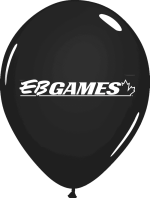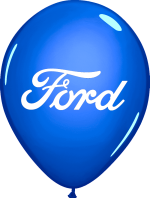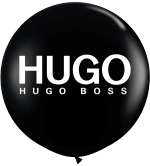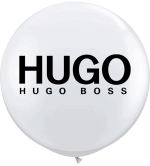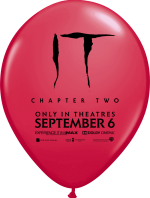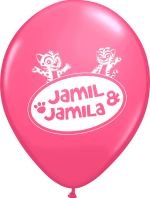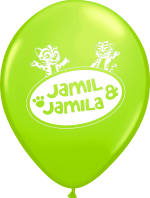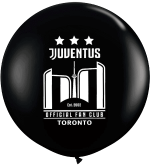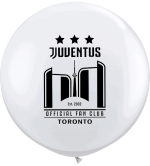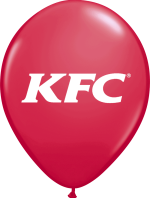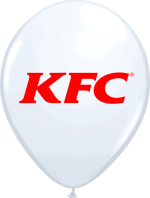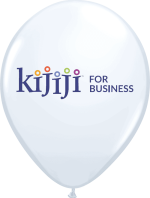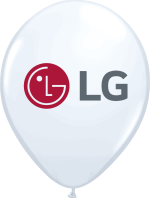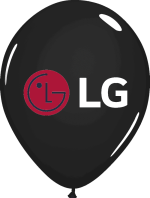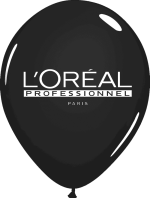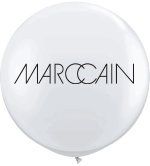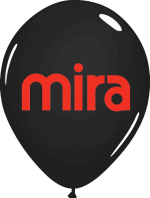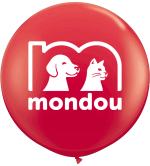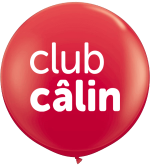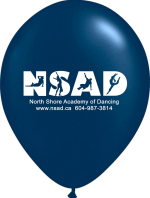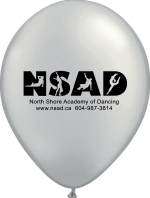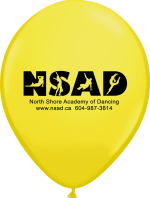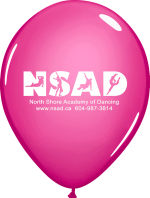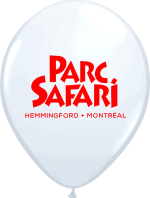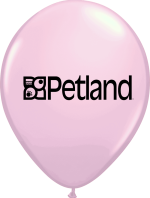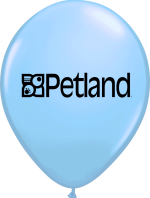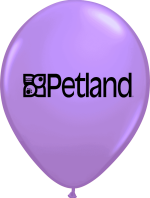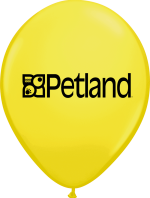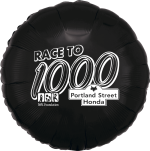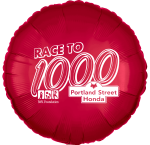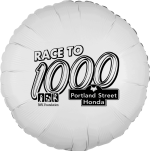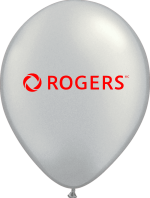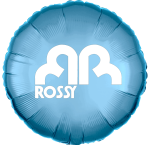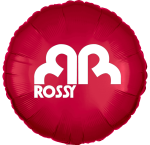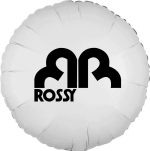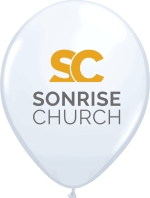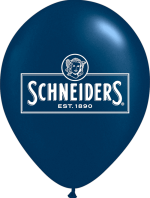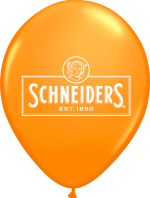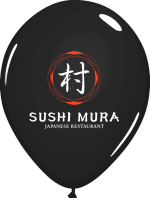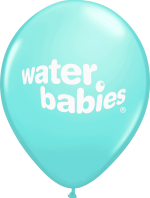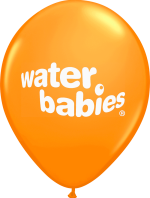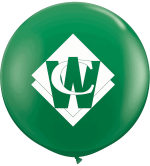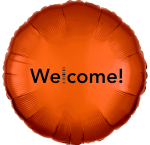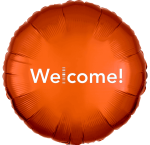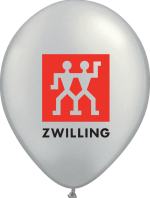 CUSTOM BALLOONS IN MONTRÉAL
We print custom balloons with company logos and promotional messages in our Boucherville, QC print shop. Located on the South Shore of Montréal, we are your local Montreal and Quebec balloon printer.
If you're looking for custom balloons in Montréal, you've come to the right place. We understand how difficult it is to plan an event. We also understand how crucial it is that everything works out properly. For this reason, we provide high-quality balloons at affordable costs.
We are dedicated and 100% focused on providing superior customer service. It is our goal to give you the exact balloons you need, without any hassle or inconvenience.
We are the number one manufacturer of custom printed balloons in Montréal – and across Canada and the USA.
CSA BALLOONS IS CANADA'S #1 BALLOON PRINTER – RIGHT HERE IN MONTRÉAL!
Our Montréal balloon printing plant in Boucherville, Québec prints personalized logo balloons for companies across North America. Your order of printed latex or foil balloons will be professionally screen printed on our unique and modern equipment, and can be delivered anywhere in Quebec.
Choose Montréal's balloon printer for:
Premium quality balloon printing with logos printed up to 7 inches wide
Printed balloons fast!
Biodegradable natural latex balloons
Superior customer service
Order your custom printed balloons today and we'll print your order tomorrow! Upload your artwork now and get a quick quote.
CUSTOM PRINTED BALLOONS FOR ANY OCCASION!
CUSTOM BALLOONS MADE IN MONTRÉAL
For over 20 years, CSA Balloons has been Montréal's leader in custom balloon printing, helped by a team of experts and ultra-modern facilities. Our products are renowned for their quality, clarity, accuracy and size of imprint.
Our custom printed balloons are made of 100% biodegradable latex or mylar, and will blend with your decor thanks to our wide selection of colors and finishes (standard, metal and crystal.). We understand the importance of quality and getting the job done right the first time.
Call for quick service in English or French. Let's get started printing balloons for your next event.
MONTRÉAL BUSINESSES LOVE DOUBLE SIDED CUSTOM PRINTED BALLOONS
Want your messaging to be full circle? Double sided balloons mean people see your brand coming and going. Put your logo on one side, add a hashtag on the other that lines up with your latest social media campaign.
Our customers love our the clarity of our custom printed balloons. With our printing technology, your logo, the font and images are crisp and clear. We match Pantone colors too.
If you're ready to order, just upload your artwork and get a quick quote. If you need help or ideas, we have graphic designers available too. Let's promote your next event in Montréal with beautiful, double sided custom printed balloons.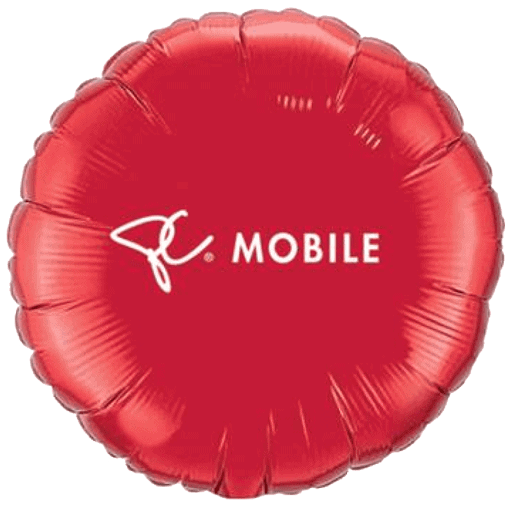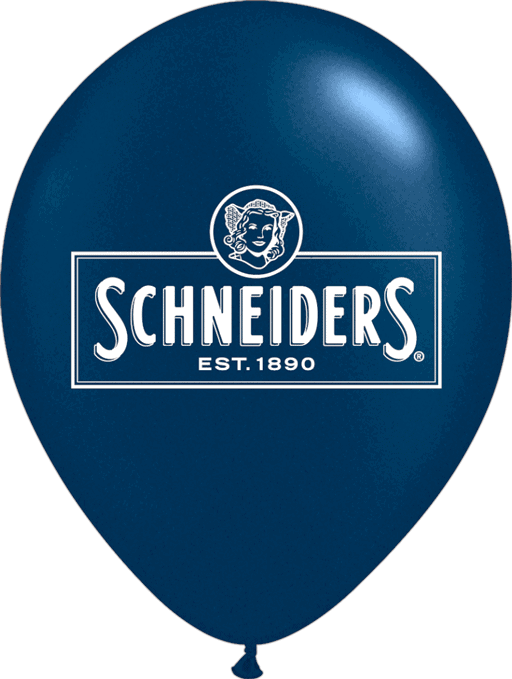 We will be happy to provide ideas and free proofs for your custom printed balloons today.
BALLOON PRINTING SERVICES FOR MONTRÉAL EVENTS
What better way for Canadian companies to reach out to customers than at events? Print your logo or message on Montréal's most loved promotional item and you are ready to grow your business.
Put your balloons on a ribbon and let your logo walk through the crowd. Add a slogan or your current promotional offer and turn your custom printed balloons into mini floating billboards. Build a balloon arch and watch the pictures go viral with you logo in prominence. Balloons are very cost-effective to make a big splash.
Let's promote your company to a whole new group of potential clients by harnessing the power of balloons. Contact us today
PROMOTIONAL BALLOONS FOR MONTRÉAL SPECIAL EVENTS
We deliver balloons all over Montréal from our Boucherville printing facility. Buying Canadian is quick and easy with custom printed balloons. Add drama, color, style and energy to any event with balloons..
From a fundraiser to a campaign to grand opening, balloons are a cost effective way to grab attention. Plus, our biodegradable latex balloons are eco-friendly. We will match Pantone colors and offer the largest logo imprint in our industry. Custom balloons make every event special.
Give us a call  and let's get started promoting your event.
MONTRÉAL CUSTOM PRINTED BALLOONS
For all your events in Montréal, display your promotional, corporate or festive messages efficiently with our fully customized printed balloons!
Custom balloons are perfect for company parties, sales promotions, fundraisers, sporting events, and much, much more.
Our Boucherville, Québec print shop will print your business logo on up to 20,000 12" latex balloons in one day. Other balloon sizes are available.
Your custom balloons can be printed, shipped, and delivered to anywhere in Montréal within a day of your order.
Buy Canadian! Upload your artwork to get your quick quote.
MONTRÉAL'S BEST CUSTOM BALLOON PRINTING COMPANY
Montréal businesses want the best quality product for their budget. Our balloons are gorgeous – they create drama and add optics for photos interesting enough to share, tweet, post and pin. Event managers enjoy our fast turnaround, world class customer service and reliable, on-time delivery.
Contact Montréal's best custom balloon printing company
Order your personalized balloons
today
 Request a Quote
Subscribe to our newsletter
Montreal Custom Balloons
Average rating:
6 reviews
Jul 27, 2022
Super équipe chez CSA. C'est la 2e fois que je commande des ballons chez eux et je suis tout à fait satisfaite du service et des ballons reçus. Jonathan est numéro 1.
Feb 26, 2022
We used CSA Balloons for a company event and they offered the complete package! Printing, assembly, helium inflation, bouquet organizing and then delivery! It's a great service and highly recommend. You definitely pay for what you get and it's on the more expensive side, but it's an all-in-one deal instead of running around town with a helium tank and balloons dragging behind your car!
Feb 1, 2020
Great service and excellent quality!
Jul 19, 2019
Fast service, beautiful balloons and love the fact that they are biodegradable! Good customer experience & product.
Jun 25, 2019
Ordered some 17" round silver balloon with our logo for an event and it was perfect!
May 11, 2019
I placed my order and within days delivery took place. Very fast and great product. Thank you