5 Ideas for a Successful Product Launch Plan
Making a product launch plan? Need some ideas to get your product out there? Looking to throw the biggest, most awesome party for your product? We can help.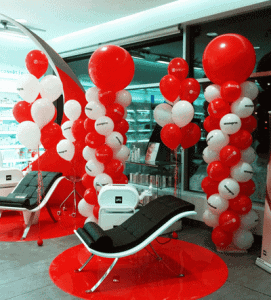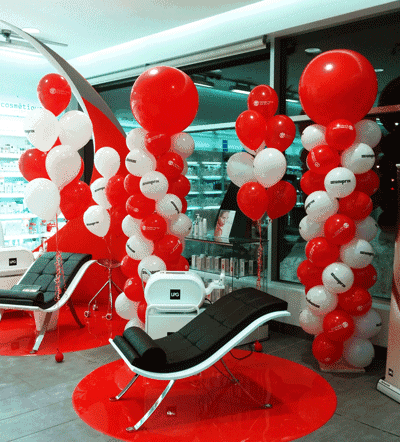 With so many products now being marketed and sold online, many businesses are forgoing traditional product launches.
But doing so can cause you to miss out on a huge amount of initial sales, not to mention the chance to start branding your business.
You'll need 5 to 7 brand impressions before a consumer will start to recognize your brand. It can be tough to establish more than a single brand impression or two with only an online presence.
A brand launch is a great way to start those impressions. If you play it right, your product launch will also give you the chance to keep in contact with those customers until they easily recognize your business.
If you're ready to start building brand awareness, you need to start with a product launch plan. Keep reading to learn 5 ideas for planning a successful product launch.
1. Create a Pre-Launch Marketing Plan by Creating Suspense
Building excitement in the leadup to your product launch can be the difference between a successful launch and a flop.
There are several different ways that you can plan a successful pre-launch marketing plan.
One popular method is to build suspense, without giving away exactly what your new product is.
This method only works for businesses with an established customer base. Otherwise, potential customers won't know anything about your company or what types of products you offer, so they won't be interested in the surprise of a new product either.
If you do have an existing customer base, creating this suspense can help increase attendance at your launch event, as well as create buzz on social media about your company.
2. Utilize Influencer Marketing
If your company doesn't have an existing customer base, or if you're launching a product that is too new and out there to be great for a surprise launch, there are other options. One great one is to take advantage of influencer marketing.
Influencer marketing is a popular trend among businesses because it costs very little but can help you reach a massive audience.
What you'll need to do is find influencers on social media, particularly Facebook and Instagram, who might like your product.
For instance, if you're launching a new kitchen appliance, then popular food bloggers might be a great choice. If you're launching a new clothing item, look for fashion bloggers or even just popular figures on Instagram who have a similar style to what your clothing is.
Reach out to those influencers and offer them one of your products for free. In exchange, ask them to post about your product. This could be something as simple as posting pics of themselves wearing the product and mentioning your name, or as extensive as them posting a full review of that product.
Popular influencers may charge a fee to promote your product. But if you feel that their followers are your exact audience, it may be worth the cost.
3. Focus on Your Customers, Not the Product
When you're creating a product launch plan, it can be easy to focus too much on the product itself. But if you want your launch to be successful, you need to focus on your customers instead.
To do this, think of ways that your product will be useful or interesting to your customers. Focus on highlighting the problems that they face, and then slip in how your product could help.
This sneaky form of marketing will make it easier for customers to imagine themselves using your product, and make it easier for them to justify their purchase.
4. Hold Contests or Offer Incentives
Your product launch plan needs to focus on more than just short-term success.
If you only worry about getting people to attend your launch, you won't get much out of it besides some initial sales. Instead, you need to leverage attendance at your launch to turn those attendees into customers.
One great way to do this is by holding a contest or offering an incentive if customers sign up for a mailing list. With this method, you'll leave your launch with a list of names and email addresses that you can use to send updates about your product as well as links to make a purchase.
Studies have shown that consumers need to see a product 7 times before they buy. Which means that many customers will need to see more than just your launch before they'll buy.
5. Give Your Customers an Event They'll Want to Share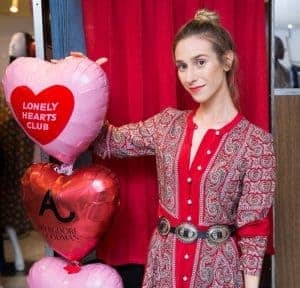 Leveraging the success of your product launch plan beyond the initial launch can be done in other ways besides creating a mailing list.
By giving your launch attendees an event that they'll want to share on social media, you'll be encouraging them to snap photos and share the event with friends. You can even create a hashtag or post signs at your launch encouraging this.
To make sure that your event is Instagram-worthy, you need to really consider the decor. Even a plain room can become an exciting space with the right choice of decorations.
Add pops of color and a personal touch by utilizing balloon displays with your company's logo. These are great, inexpensive ways to dress up a space and give it a fun, youthful feel that is perfect for social media.
By adding your logos, you'll help ensure that all photos of the event promote your business, even if it's only as a subtle touch. Try setting-up a photo booth for your guests! This worked great for the US launch of Alexa Chung's newest line last July. The photo booth filled with custom printed foil balloons resulted in a fun, young look for the event—and the brand was advertised in every event photo!
Start Creating Your Product Launch Plan
If you're ready to launch a new product, increase brand awareness, and increase sales, you need to start with an effective product launch plan.
With a little bit of work and creativity, anyone can create a fun, exciting launch that attendees will want to share, and one that creates tons of buzz for your new product.
To help make planning a stunning launch easier, it's a good idea to start with a color scheme. If you'll be using a balloon display, keep in mind that those will be the first thing your attendees will notice, so you may want to choose them first.
Request your free quote to start planning your budget and choosing your colors for your product launch today!