5 Ways to Use Custom Printed Balloons in 2022
The last two years have not been easy for many, but we stuck it through
—
together. Now, businesses say, it's time to move forward and bring on the celebration!
The pandemic has slowed down many industries. Businesses around the world have been reluctant to invest in promotional items, events and in other various marketing efforts. While the pandemic is far from being over and we continue to encourage our customers and staff to follow sanitary measures and stay safe, our clients have spoken: they are ready to foster ties with their customers by investing in personalized balloons.
Balloons are a great way to attract attention, show the playful side of a brand, and add a little pop of color to any setting. Cost-effective and easy to set up, they are the perfect tool to explore when looking for a creative way to share your message. 
Our clients have a thousand clever ways to use logo printed balloons to increase sales. Here are some of the most popular ways to use custom balloons for your business.
1 – Logo Balloons for In-Store Promotions
Shoppers around the world are looking for something to cheer them up. However, now more than ever, shoppers are also guarded. Between sanitary measures and the incredible amount of advertisements they encounter every day, how will your business or product stand out? 
With a large portion of the population that is still not comfortable with in-store sample tastings or product demonstrations, creating an amazing custom balloon display might just be the way to stand out and allow customers to pay attention to your in-store promotion.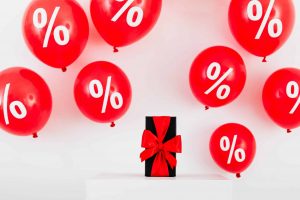 2 – Custom Printed Balloons for Outdoor (And Indoor) Sidewalk Sales
Displaying bouquets of custom printed balloons at an outdoor or indoor sidewalk sale is a practical and affordable investment that will offer several benefits to small business owners looking to advertise their products or services. Balloons are easily visible to passersby and can get people to walk in and discover their shop.
3 – Custom Balloons for Product Launches
An article recently published by Forbes stated that the 3 most important things to keep in mind when launching a new product in 2022 are:
Make Sure It Integrates Across All Channels

Keep It Covid-19-Friendly

Make It Experiential
Including social media booths to these types of events is a growing trend.
So why not create a beautiful display of custom balloons around your social media photo booth where attendees can easily pose and share their photos on social media?
It is a fun experience for the attendees and a great way to generate buzz and get people interested in your product.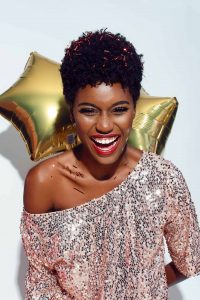 4 – Personalized balloons as Promotional items
From private practices to department stores, more and more businesses plan to invest in promotional items in 2022. Custom logo balloons are the most cost effective promotional items out there. They can leave a lasting impression on potential customers and are a fun way to promote your brand. 
5 – Printed Balloons for Corporate events and micro events
According to the American Express Meetings and Events Global Forecast for 2022 "in-person meetings and events are projected to grow in 2022, with 81% of events expected to have an in-person element. Another indicator of industry growth is the 64% of global meetings and events professionals citing increased budgets for next year." 
This means that in-person corporate events and conferences will be on the rise this year. To make up for time lost, businesses need to set themselves apart from the competition. Printed balloons are a cost-effective way to attract attention and get attendees interested in your organization.
Businesses around the world have used custom balloons for years to attract attention and render their events unforgettable. Now more than ever, businesses need to find cost effective ways to wow their customers. Now more than ever, businesses need to invest in custom printed balloons. 
Want to inquire about our top-quality custom printed balloons? Get a quote today!