Up to 8 Colors and CMYK Custom Printed Balloons Are Now Available at CSA Balloons
We are proud to announce that we now offer up to 8 colors and CMYK printing for all your custom balloon printing needs!
As a matter of fact, we are one of the few custom balloon printers that specialize in 8-color printing! We know our customers are always looking for better, more vibrant images, and this new printing technique will provide them with the finest printing available in the balloon industry!
A History of Balloon Printing Excellence
CSA Balloons was founded in 2003 and, from the very beginning, we have been committed to raising industry standards. Our innovative printing machines, designed by CSA's Founder, Csaba Laviolette, are like none other on the market. They provide unmatched print technology that allows the printing of even the most intricate image on balloons, and the imprint size is the largest in the industry. Additionally, our unique printing technology is also incredibly fast!
So, when we came across the opportunity for an even better print quality, we jumped on it!
What is CMYK Printing?

CMYK Printing is a process in which the image is separated into 4 different colors (cyan, magenta, yellow and black) and sequentially printed in dots and by color, to reproduce the original image. By overlapping these four colors (in various concentrations), a vast number of colors can be created. This produces finer, more precise images.
What is 8-color Printing?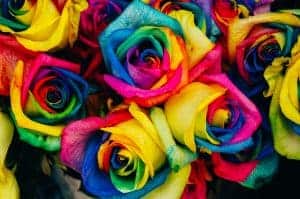 Using the base CMYK (cyan, magenta, yellow and black) technique, the 8-color printing process adds 4 additional light colors to the plate. By using 8 color printing, more printed dots are generated, therefore creating a higher resolution and finer images. In other words, this process of adding ink colors, creates vivid, crisp, and life-like images.
Even More Precise Printing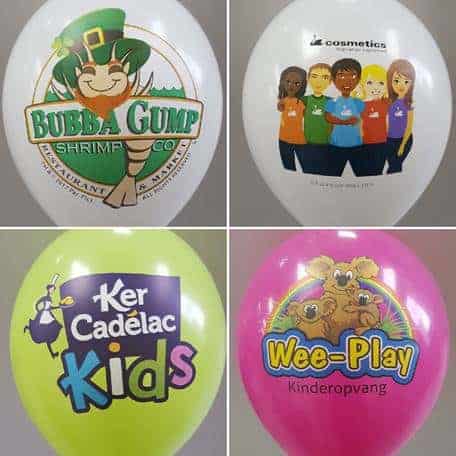 This sophisticated process allows us to reproduce extremely detailed images and to match exclusive colors often present in company logos.
If you are going to order thousands of custom balloons for your business, you'll want your company logo to be reproduced flawlessly. CSA Balloons can do that!
Our client roster includes some of the most recognizable brands in the world. These brands trust us because we provide top-quality, eco-friendly products and impeccable printing services. So, if you are looking to order custom balloons that reveal quality and perfection, order CSA Custom Balloons today!