Businesses, Honor Veterans This November With Custom Balloons
Veterans Day is a celebratory day to thank and honor military men and women, past and present. It offers a chance to appreciate the military personnel who dedicate their lives to their country. It is also a chance to say thank you to the families of these men and women. 
Many businesses, big or small, highlight this day and show their support by celebrating veterans in their own way. For example, numerous retailers will kick-off the holiday shopping by releasing some of the month's greatest deals on specific products way before the Black Friday hype. Others, will offer freebies, like free lattes. 
Here are a few ideas of how you can use custom balloons to honor the veterans of your community. 
Recognize Veterans By Hosting a Private Company Veterans Day Event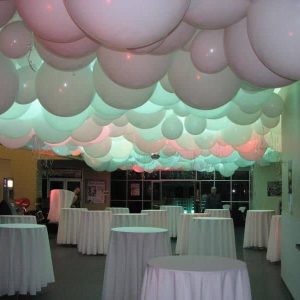 Host an event for your employees and / or special clients or members, and invite celebrated veterans of your community to come speak and share their experience with your guests. There is nothing that can recognize veterans better than to educate civilians on the vicissitudes of a military life. Highlight the presence of your speakers with custom photo balloons displaying images of the speakers' family, their squad, or of themselves. Custom photo balloons can be exposed at the entrance or throughout the venue. For added impact, consider having clusters of balloons comprised of photo balloons combined with custom logo balloons of your company. 
Make your event interactive with a live podcast, or by having a questions and answers session with your social media followers. 
Highlight Veterans Day With In-Store Discounts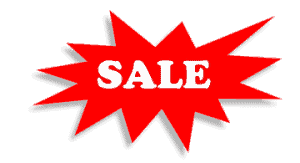 This is perhaps the most popular way for businesses to highlight Veterans Day. From general in-store discounts to veterans-only discounts, businesses give back by temporarily reducing prices on selected products. 
If you opt for this worry-free way to give merit to the brave, don't forget to place emphasis on your appreciation by adding promotional custom balloons all around your business. Make sure your balloons have vivid balloon and imprint colors for an added impact, as long as it respects your overall brand image.  
Say Thank You By Participating in Veterans Day Events 

From festivals to parades, every community will host some kind of event to celebrate the importance of living and defunct veterans. Look into this and participate as a sponsor or a vendor. As a participant of the event, you will want to attract attention to your brand, and nothing makes more of an impact at big scale events than bright big balloons. 
Double-sided balloons are the way to go here. On one side, a custom message you will want to offer to all veterans (something that is true and dear to your heart), and your company logo on the other side. 
Our veterans deserve support and appreciation. So, this year, show veterans that your business celebrates their efforts. There are several ways custom balloons can help you show your support all the while bringing your community closer together. CSA Balloons offers a wide range of custom balloons at an affordable price. We invite you to look through our website for more information on our various products and, as always, we are available to offer you a free proof when you submit a free online quote request.