Why Invest In Custom Balloon Decorations?
During this time of the year, decorations seem to be on everyone's mind. Whether you are a fan of twinkling lights or not, decorations are a vital part of any event, especially corporate ones. At CSA Balloons, we believe that custom balloon decorations are the best investment any business can make, during the holidays and at any other time of the year. Whether you are organizing a fundraising golf tournament, a product launch, an in-store promotion or a large scale outdoor event, custom balloon decorations have a great return on investment and they get the job done. Here's why: 

Custom Balloon Decorations Provide A Great Backdrop to Any Event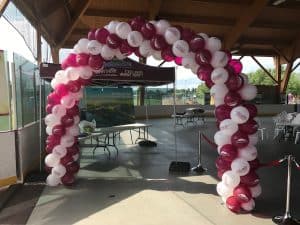 No matter what kind of event your business is involved in, custom balloon decorations will create an amazing backdrop to any venue. Balloons establish dimension and easily fill a space. Their brightness and boldness immediately set the tone. Nothing makes an impact like a large balloon arch or a colorful balloon column. That is certainly the reason why balloon decorations are a top-choice item for any event planner. 
For businesses, investing in quality custom balloon decorations is a smart way to upgrade your event without putting a dent in your budget. It is also a way to personalize your decor, regardless of its magnitude. 
Custom Balloon Decorations Increase Brand Awareness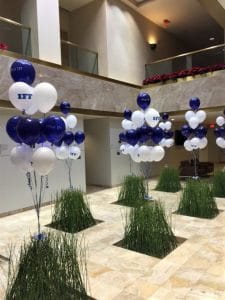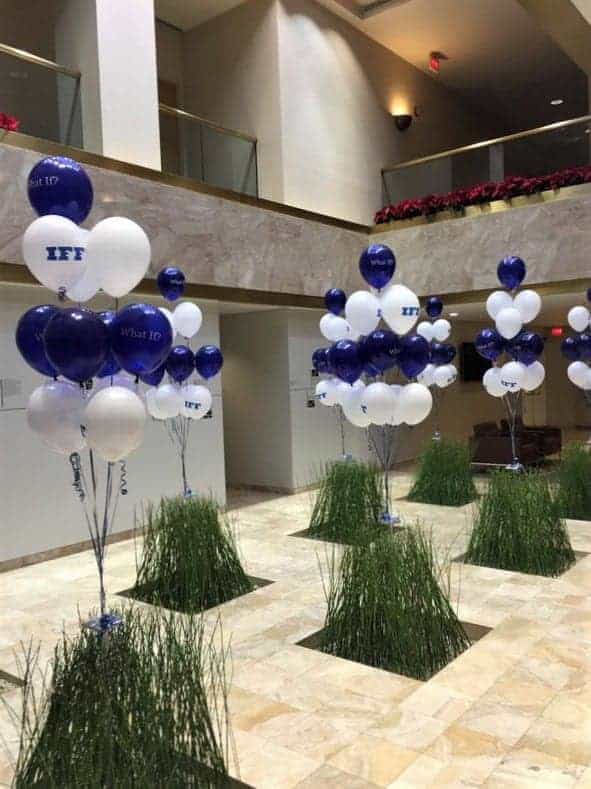 Nothing attracts attention like balloons. Especially if your event takes place in a vast space, it is sometimes difficult to get visitors to focus in on you. Custom balloon decorations will solve this problem. They are an excellent way to showcase your logo and increase your presence at an event.
Clusters of balloon bouquets, for example, are a cost effective way to steal the spotlight, without jeopardizing the authority of your brand and professionalism expected from your business. 
Custom Balloon Decorations Are A Fun Way to Promote Your Business 
As aforementioned, balloons set the tone. There is a reason why nothing says "party" like a balloon. Vibrant and cheery, they instantly generate feelings of joy. That being said, balloons can also look very elegant and sophisticated. It all depends on the need of your business and the quality of service provided by your custom balloon printer. 
At CSA Balloons, we are committed to helping businesses find the perfect balloon decorations that will fit their budget and their brand. No matter the type and the size of your event, we can help you determine the ideal decorations for you and your venue. We will design your decorations and print custom logo balloons to be integrated within the balloon setups. We will then ship the custom balloons to your event location and arrange for one of our Certified Balloon Artists to set-up your custom balloon decorations before your event. What better investment than getting a wonderful set-up for your event, that is also affordable and hassle free? Contact CSA Balloons today.