Custom Balloons for Realtors
This is a busy time of year for most realtors. However, let's face it, some realtors are busier and generating more income than others. 
As a realtor, you are probably always looking to find new ways to generate new buyer leads and, especially, new seller leads. There are literally hundreds of articles on the internet providing a countless number of strategies that will help you generate new leads. However, at the end of the day, all the strategies in the world come down to this: buyers and sellers will want to work with an agent that is approachable and trustworthy. 
As part of their promotional strategy, many agents have opted for custom balloons to give away as promotional items. Balloons are approachable and fun, all the while allowing you to include the message that you want to convey. 
Logo Balloons for Real Estate Agencies
Logo balloons are a great way to differentiate your business from your competitors. Agencies use custom logo balloons to distribute at community events, as displays in their offices, at open houses and to attract attention at conferences and corporate events. 
Balloons can be fun for prospective leads, all the while looking professional for your commercial and business associates. 
Agents Need Custom Balloons
CSA Balloons offers an extensive selection of latex and foil balloon colors, shapes, sizes and finishes, and we will reproduce your logo on our top-quality, biodegradable balloons flawlessly. We also offer a wide variety of additional services such as balloon inflation and distribution for events and expert corporate décor service for your customized balloons. 
Customized Balloons for the Real Estate Industry
The real estate industry has dramatically bloomed over the last 2 years, generating incredible opportunities for several players in the industry. Agents are not the only ones who can benefit from customized balloons. Several other industry professionals can use customized balloons to promote their business.
Custom Balloons for Home Inspectors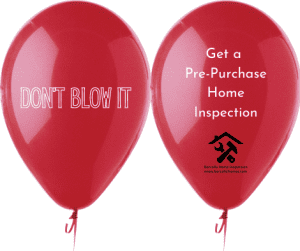 Like any other business, a home inspection business needs to have an effective marketing strategy in order to boost sales.
Handing out custom logo balloons at a community event or mailing them as advertisement will most definitely make you stand out from the competition.
Personalized Balloons for Home Staging Professionals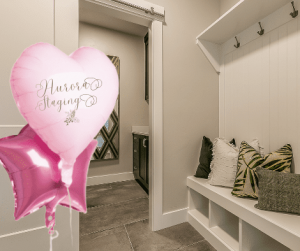 It's no mystery that home staging businesses must a have strong and recognizable brand. Many home staging professionals will put out business cards or other promotional items at their staged listings. So, why not set yourself apart from the crowd and create personalized balloons for your business to leave behind along with your business cards?
Foil balloons are great for this kind of thing because they last several days. You can therefore be sure your personalized balloon will stay beautiful.
Logo Balloons for Mortgage Brokers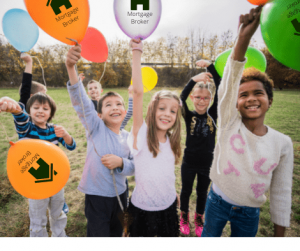 As a mortgage broker, developing effective marketing strategies is essential for attracting new clients, building your reputation, and discovering new opportunities.
So this year, instead of handing out the same old promotional notepads or magnetic calendars, why not hand out custom made logo balloons? It will save you money, put a smile on your potential clients' face, and their kids will surely appreciate it.
Real Estate Balloons in Canada and the USA
If you are a professional operating in the real estate industry and are looking to attract new potential clients and generate sales, invest in custom balloons for your business. 
Custom balloons are cost effective and will most definitely bring you a large return on investment. 
Don't let your competitors get all the attention, and all the fun! 
Order custom balloons from the leading custom balloon printer in North-America. 
Order or call us at 1-888-950-7878