Why Use Logo Balloons for Your School Open House
That time of the year is coming. The time when educational institutions around the world open their doors to the general public to allow prospective students and their families to learn about the school, become familiar with the facilities and staff, and to develop a sense of community. 
School open houses provide institutions with a chance to make a good first impression on their prospective students and their families.
If you are planning an open house, you are probably looking for cost-effective ways to increase your school's brand awareness, maximize your visibility and impress your visitors with professionalism and approachability. 
If that is the case, look no further than logo balloons.
Here are 6 reasons why you should use logo balloons at your next school open house.
1. Logo Balloons Maximize Your Visibility
Balloons stand out. They are colorful, lively and can be seen from a distance. Placing custom logo balloons outside your doors at your open house will most likely increase participation and the overall vibe of your event. Distributing custom logo balloons at your event as promotional items, will also allow you to bring your brand into your visitors home. 
Balloons are visible 360-degrees around. This makes them ideal for areas where there's lots of traffic driving in different directions, or pedestrians walking different routes. Try double-sided custom balloons for an added impact. 
If your institution also attends education fairs and events, it is a good idea to place logo balloons around your stand to increase visibility and promote your presence.
2. Balloons Are Approachable
It is important to make your prospective students and their families feel at ease with your institution and installing custom logo balloons as part of your event strategy is a great way to build a fun, familiar image around your brand.
Try promotional balloons and be impressed by how they will generate interest in your school.
3. Custom Logo Balloons Are Available for Any Type of Design
Custom balloons are available in a huge range of sizes, shapes, colors, and designs. With so many choices available, it will be possible to design custom logo balloons worthy of your image, reputation and tradition.
4. Balloons Can Be Placed Almost Anywhere
While it can be hard to figure out placement for other types of signage, balloons are remarkably easy to install.
All you'll need is something to attach the balloon to, to prevent it from floating away.
This could be as easy as a staircase railing or as complex as a custom-built balloon structure on your premises.
If you are interested in ordering custom balloons from us, ask about balloon installation and decoration. One of our dedicated staff members will help you find ways to install your custom balloons or coordinate customized installations for you. 
If there's something specific that you've got in mind, be sure to ask – it's usually possible to come up with clever solutions to create something incredible with custom balloons.
5. Balloons Offer Great Photo Opportunities
What teenager or young adult doesn't like to post selfies on social media? So why not create an opportunity for your prospective students to snap photos at your next school open house? 
Providing your visitors with a great experience for your open house, and the opportunity to post amazing pictures as well, is an amazing opportunity to increase awareness of your school and improve your reputation.
6. Logo Balloons Have a Great ROI
Besides being an effective way to increase brand awareness and bring positivity and vibrancy to your event, logo balloons are also incredibly cost effective. 
None of the base materials are expensive, and the easy installation means you won't spend a fortune having to set them up.
Even if you opt for professional installation, the return on investment will be well worth it.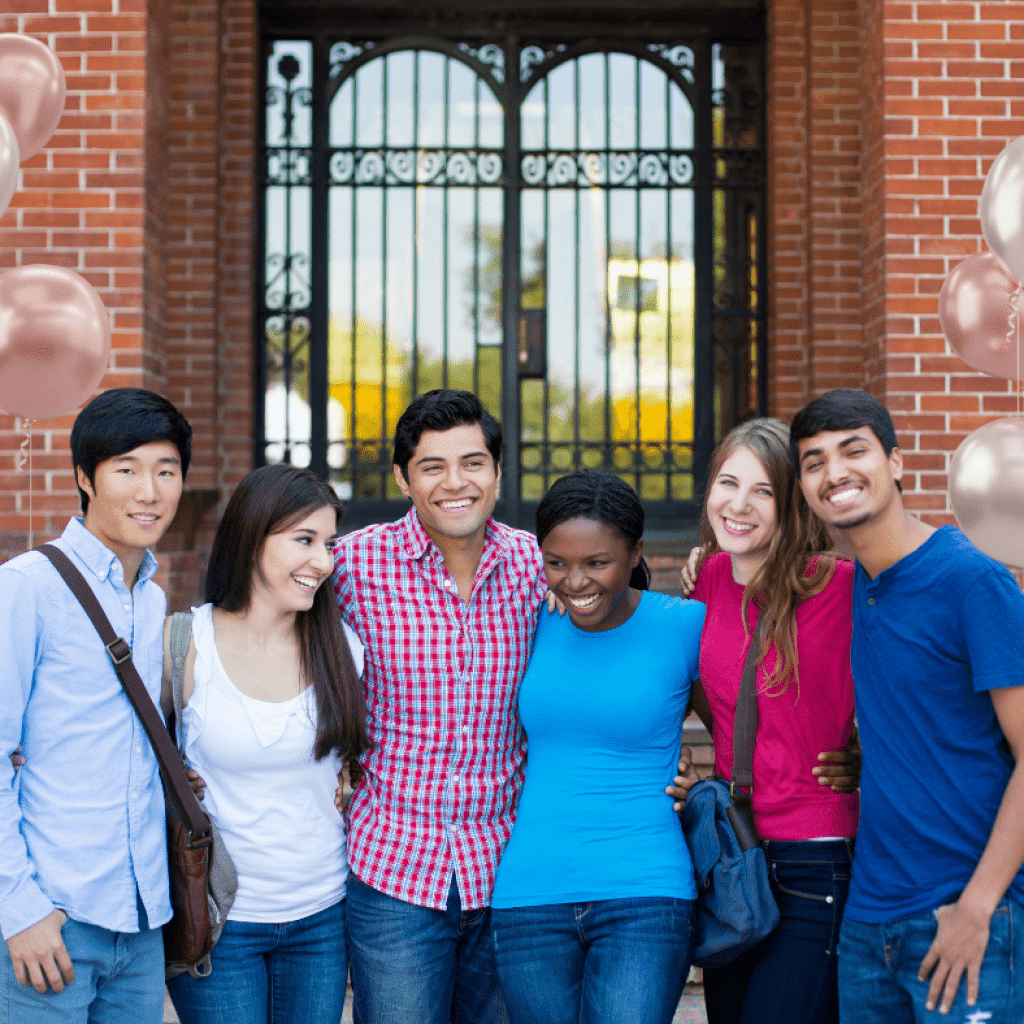 Balloons are a great way to attract attention, show the playful side of your brand, and encourage visitors to share their photos of the event. 
They're cost-effective and easy to set up, so they will easily fit into your open house budget. 
Make a great first impression at your next school open house. Invest in custom logo balloons today!