New Tech for Printing Large Balloons
More and more businesses are utilizing custom logo balloons as a means of company promotion and advertising.
It is no wonder these promotional tools are becoming so popular, seeing as they catch attention easily and represent your brand positively.
Now, CSA Balloons can provide our customers logo balloons… but bigger! We have new technology which allows us to print top-quality 36-inch/3-foot custom balloons.
Advantages of 3-Foot Balloons
While regular-sized custom balloons do an excellent job of grabbing attention, especially in large quantities, having large balloons makes your business stand out even more at public events.
These events include, but are not limited to: conferences, trade shows, and business meet and greets. Essentially whenever you have a chance to promote your company.
These mega-sized promotional tools create a fun and exciting energy for your company. And if we are talking social media, what looks better in an Instagram post than a giant balloon?
CSA Balloons provides various different formats of printing these 3-foot balloons which can help your company's promotion.

1-Color Options
CSA Balloons offers options where the ink on the balloons is one unique color that corresponds to your brand logo.
This is offered with 1-sided printing, 2-sides with the same logo, and even 2-sides with a different logo.
2-Color Options
CSA Balloons offers additionally options where you can have two ink colors that represent your brand's logo.
A two color imprint on giant balloons is not widely available. You can now render your two color logo or message on 3-foot balloons as well as on smaller latex balloon sizes.
This is offered with 1-sided printing and 2-sided printing.
New Technology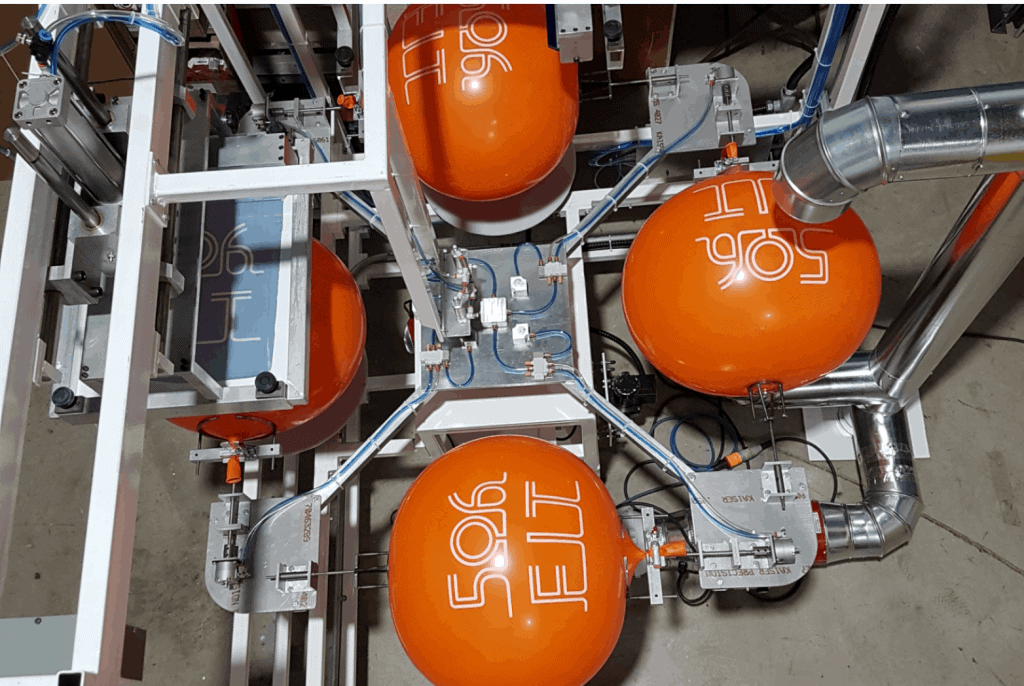 The new technology by CSA Balloons allows to print a logo or image on balloons of up to 20 inches x 20 inches. The minimum amount of balloons to print is 10 balloons.
This industry-leading imprint size is something your business can take advantage of to stand out from the competion. Even if other presenters at your event also print balloons they will very likely have a smaller imprint size and a less visible company logo.
CSA Balloons provides fast production and turn around for these new and exciting products perfect for all your company's social events.
These balloons are created in a wide variety of 40 colors, with your company's original logo printed on in the format you desire.
Instagram-Worthy Giant Balloons
While a classic picture of a sales representative with a beautiful bouquet of custom balloons is a winner for any business's social media page, this same photo with one or more giant balloons is a whole lot more special.
Social media is easily one of the most important mediums for business promotion today. It may even be the most effective way to promote your enterprise.
When scrolling, people stop to notice a picture of a 3-foot balloon. Wow! This 3-foot balloon is enhanced with your company's logo. This associates your business with the positivity and energy that giant balloons bring.
Giant Balloons: Exciting Promotional Tools
Thanks to CSA Balloons' new tech, we can now print up to 20-inch x 20-inch logos on giant balloons.
Grow your business, with custom printed 36-inch balloons with your enterprise's unique logo – in one or two ink colors.
Working with us will provide a quality product and a great return on investment.
Create your beautiful balloons today with CSA Balloons.