Here's What Really Matters in Balloon Printing
So you have opted for custom balloons as your next promotional product. Congratulations! You have opted for a promotional product that is cost-effective, great at increasing visibility, perfect for logo imprints and easy to distribute. What's more, balloons are an international symbol of joy and cheerfulness. 
However, not all custom printed balloons are created equal. Many printers offer the option of printing your logo on balloons. However, if the printer is not specialized in custom balloon printing, results can be less than satisfactory. Here are some of the things you should lookout for when choosing your personalized balloon printer: 
1. Quality of Print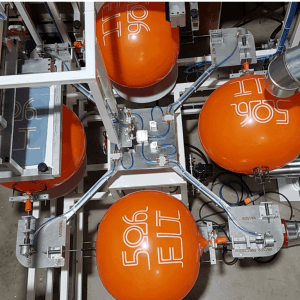 A promotional product represents your brand. Whatever holds your logo or message should reflect your company's standards and stay true to your image. Whether you are using custom balloons as a promotional display or to give away at an event, the quality of your product should be perfect. So how is a custom balloon perfect? Simple. It should mimic your business's image impeccably. This is when the expertise of your printer comes in. 
A Custom Balloon Printer Should Offer High-Quality Printing  
When you are trusting a specialized printer to print your logo on a balloon, it is only normal that you expect your logo to be reproduced flawlessly. In order to do that, your printer must hold the latest technology in custom balloon printing. At CSA Balloons, we print the largest logo imprint on balloons and our print quality is unmatched. Our exclusive printing technology has been specifically devised for personalized balloon printing and we are dedicated to continually raising industry standards in order to provide the best possible results for our clients. 
You Should Not Have to Compromise on Color and Detail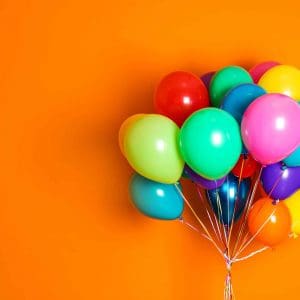 If you are looking to showcase your brand, it is normal that you expect your message's colors to represent your image perfectly. That said, your custom balloon printer needs to be capable of reproducing your color palette as needed. This includes ink color, but also the background color of your balloons. CSA Balloons offers a wide array of Latex and Mylar balloon colors and finishes. Moreover, our customers can choose to have their balloons printed with two different printing color systems that will best suit their needs: Pantone Color System or CMYK Printing. CMYK creates a higher resolution and finer images, and is therefore perfect for creating vivid, crisp and lifelike images. On the other hand, Pantone printing uses meticulous mixes of ink to recreate an exact color. CSA Balloons is amongst the few custom balloon printers in the world to offer both printing color systems and, therefore, provide the highest level of color and detail accuracy.  
2. Production Time and Shipping Flexibility 
Ordering Your Custom Printed Balloons Should Not Be a Frustrating Process 
Ordering custom printed balloons should not be time consuming and you certainly should not have to wait weeks before receiving your order. At CSA Balloons we are committed to offer the fastest service. Our customers can effortlessly order flawless personalized balloons by completing our easy to fill online form and we provide proofs as fast as 1 hour following your order. Plus, at CSA we will print your order fast. With over 5 million balloons printed per year, we are experts at printing large scale orders in a flash. We even offer 24H priority printing service and a special same-day 12H rush printing service. 
With CSA Balloons, delivery is also a breeze. We are the only custom balloon printer in North-America to offer multi-location delivery. This service is perfect for retail chain stores or if you are organizing a multi-location event. 

3. Your Printer's Customer Service 
Let's face it, when planning any kind of event, you can easily face a series of glitches and last minute issues. If your printer is not accommodating, your whole project can quickly turn into a flop. 
Your Custom Balloon Printer Should Provide Expert Support 
At CSA Balloons, our professional and dedicated staff is specifically trained to meet the custom balloon industry highest standards. Our designers can help you create your personalized balloon artwork, logo and color scheme. 
Your Custom Balloon Printer Should Offer Balloon Set-Up and Decor Services 
CSA Balloons has the largest network of Certified Balloon Artists in North-America. We offer personalized balloon decorating services in most major cities in the United States and Canada. With CSA Balloons, event planning is easy. We will: 
Design and print your custom balloons

Plan the logistics of your decor

Set it up for you on the day of the event 
No other custom balloon printer offers such an extensive service across the USA and Canada.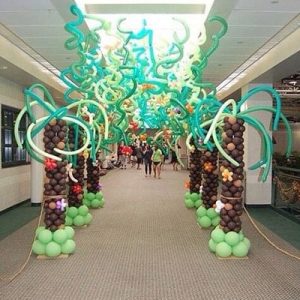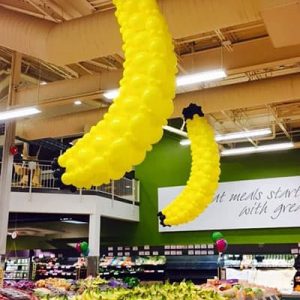 When choosing your custom balloon printer, it is imperative that you hire a company that will depict the fundamentals of your brand and the heart of your message. Hiring an expert balloon printer is imperative. At CSA Balloons we have been dedicated to printing custom balloons for the past 20 years. Unlike others, we only print on balloons. This makes us the absolute best at what we do. Contact us now to order the highest quality personalized balloons on the market.