Why Invest in Giant Custom Balloons for Outdoor Events
Summer is finally here! 
And with the arrival of summer, comes the splendid array of outdoor events. 
From neighborhood fundraisers to city festivals and national celebrations, outdoor events bring vibrancy and joy to any city or town. 
Outdoor event attendance is at an all time high. However, how do businesses and organizations that sponsor outdoor events stand out from the crowd? 
Many of our clients opt for giant custom balloons. 
What Are Giant Custom Balloons?
Giant custom balloons are 3-foot (36 inches) latex balloons that are custom printed with a message, image or company logo. These balloons are created in a wide variety of colors and can be printed in one or two color options. 
Giant custom balloons are a worthy investment for any event, from in-store promotions to galas and large scale events. Their size and rounded shape has become a trend in balloon decorations for both commercial and private events, especially when the event is held outdoors.  
If you are sponsoring an outdoor event, here are 3 good reasons why we think you should invest in giant custom balloons.
1. Giant Balloons Get Noticed!
Amidst the sunrays, the flags, the crowds and the chaos, it's hard for passersby to notice your stand at an outdoor event. However, if you present yourself with a series of giant balloons customized with your company logo, it will be a lot easier for you to get noticed!
Balloons have a way of attracting attention and standing out, especially when they are colorful. Giant balloons do an even better job of standing out of a crowd. 
Don't pass up the opportunity to have your brand be noticed by hundreds, if not thousands  of people! 
2. Giant Balloons Make a Statement 
CSA's unique printing technology allows us to print a logo or image of up to 20 inches x 20 inches on your selected 36-inch balloons.
This industry-leading imprint size is something your business can take advantage of to stand out from the competition. Even if other businesses or organizations at the event also display balloons, they will very likely have a smaller imprint size and a less visible company logo.
Show your prospective customers that you mean business. Request a quote on giant custom balloons now.
3. Giant Balloons Make an Incredible Backdrop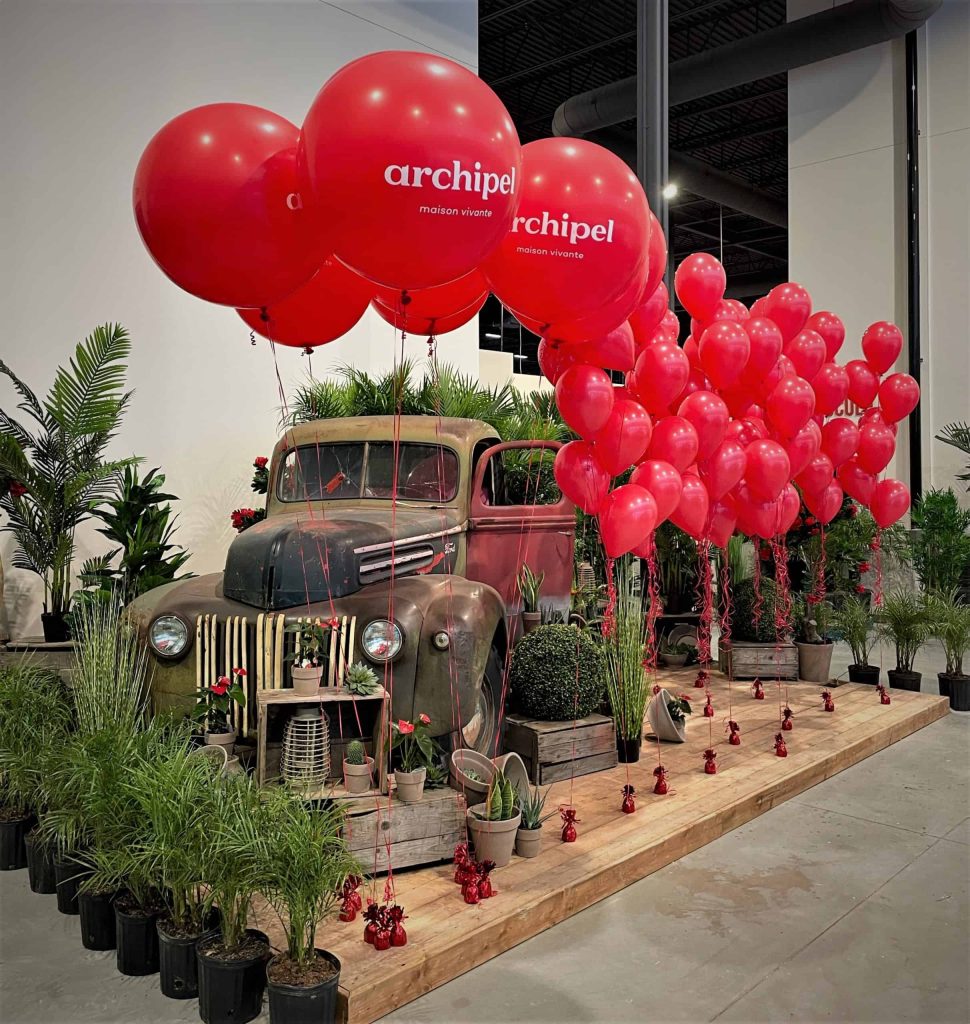 Let's face it, more and more businesses are concerned with having the right amount of shares. On social media, like on TV, image is everything. 
Create a beautiful backdrop with giant personalized balloons and have visitors snap pics and share them on social media. This will allow you to promote your brand to more than just the people who attended your event. 
Balloons are fun, lively and amazing at attracting attention. Companies have used custom balloons to promote their brand for years. With the growing popularity of giant balloons, many have turned to these fantastic 36-inch wonders to advertise at outdoor events. 
Don't pass up the chance to get noticed, make a statement and create a wonderful outdoor setting. Order your giant custom balloons today.