A Guide to Designing the Perfect Save-the-Date Custom Balloons for Your Business Events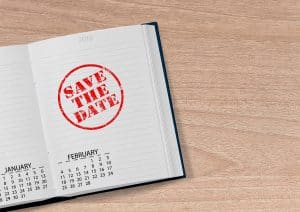 Most people associate the save-the-date phenomenon to weddings, but did you know that there is a growing trend of businesses sending save-the-dates for their events? Save-the-date announcements allow busy professionals to make space in their calendars for your business function. However, can a simple save-the-date email notice get your invitees to block their calendars for your organization? Many company owners and execs don't think so. 
At CSA Balloons, we have designed hundreds of custom save-the-date balloons for our clients. From large-scale functions and conferences, to smaller, VIP or employee corporate parties, our custom save-the-date balloons have helped businesses maximize their number of attendees, while creating a buzz around their event. 
If like so many other business event planners, you think sending save-the-date personalized balloons for your next event is for you, here's a guide on how to design the perfect save-the-date balloons that will make your occasion impossible to pass up. 
Why and When to Send Save-The-Date Custom Balloons?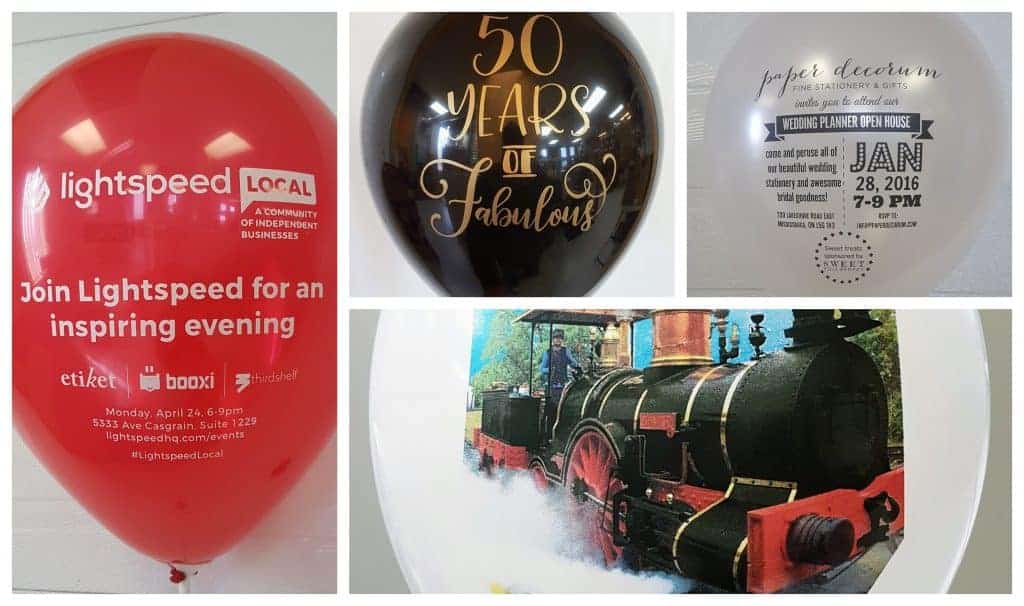 Before going into details, it is important to understand the purpose of a save-the-date announcement. Save-the-dates are not formal invitations. They are merely a notice that something big (your event) is coming up. The formal invitation will follow (about 6 to 8 weeks before the event). However, the save-the-date announcement will allow your invitees to block their calendar ahead of time. It is also an opportunity for you to keep your company in people's minds, and, of course, create a feeling of anticipation for your upcoming event. 
When possible, try to send your save-the-date custom balloons 4 to 6 months prior to your event. This will give busy professionals ample time to plan to attend, despite their hectic schedules. It also gives you enough time to take action on mailing address errors and returned mail. 
Save-The-Date Custom Balloon Must-Haves 
Save-the-dates are the first impression of your upcoming event. They are meant to give a glimpse of what's to come, all the while providing the necessary information about your event. Save-the-dates need to be enticing and visually perfect. Custom balloons can offer that element of fun, while also providing plenty of space to include the announcement's information, as well as a logo or pertinent image. 
Here are the elements needed to design the perfect save-the-date custom balloons: 
1.
Be Concise and Leave out the Fluff 
No matter how much you have to say about your event, the information on your save-the-date custom balloons should be as brief as possible. You can go into details in your invitations. Save-the-date balloons should only include: 
Name of Event

Date and location 

Organization or event logo / image 
It is also highly recommended to include a tagline or motto of your event. This should be a memorable and creative line that speaks of your event and will encourage invitees to save space in their calendar for your organization. 
It is also acceptable to include links to your social media accounts and, if your event has its own website, include it. 

2. Be Consistent and Stay True to Your Event's Brand 
If you look at your save-the-dates as marketing tools to promote your event, you will soon see the benefit of maintaining consistent branding throughout your promotional materials. What is the theme of your event? Save-the-dates, invitations and other promotional material distributed should be designed as one, perfectly uniform package. 
3. Don't Forget to Have Style 
As aforementioned, save-the-dates offer a first impression of your upcoming event. Your save-the-date custom balloons will set expectations of what your event will be like. This is why they should be visually impeccable. 
Beyond fonts and color options, with balloons, it is also important to consider how the imprint will look both when the balloon will be deflated and inflated. We therefore invite you to contact our expert custom balloon design staff. They will help you determine the right imprint options (one sided or double sided printing), color combinations and balloon sizes needed for your project.